Tire Repair near Sumner WA

Whether you're on your way to eat a much-celebrated piece of strawberry rhubarb pie from Dixie's Home Cookin' or to hike along the Sumner Link Trail, having four tires on your car would certainly help get you there. If you need tire repair to continue navigating safely across Sumner, Washington, our service team here at Sunset Ford of Sumner can help.
Learn more about the different types of tire repair and how we do them below. As you go, don't hesitate to reach out with any questions or to schedule a tire repair appointment today!
What Are the Different Types of Tire Repair?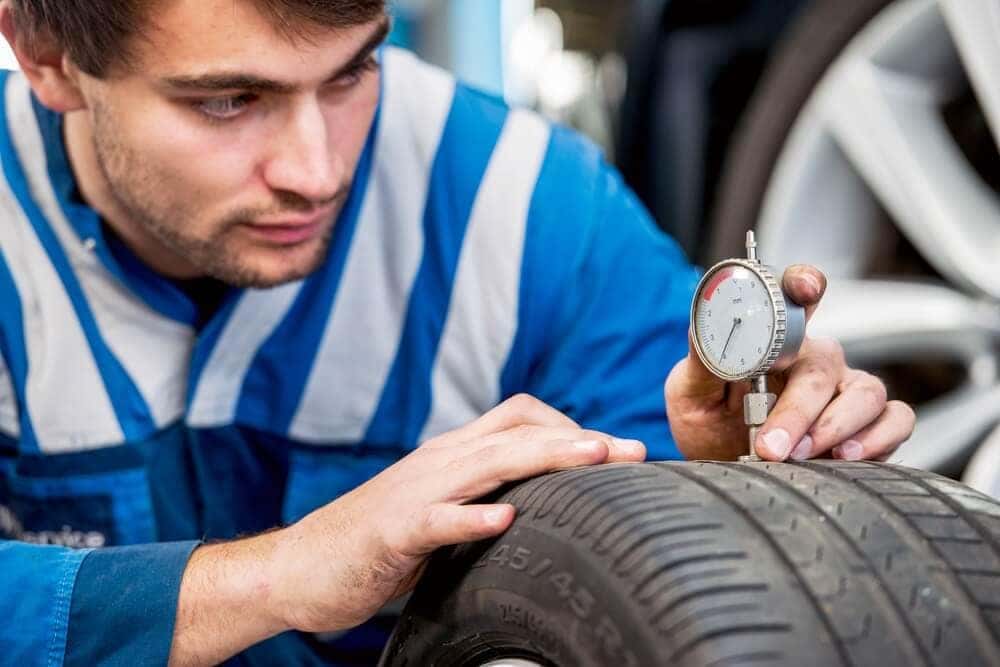 In some cases, a tire can be repaired rather than replaced completely. When this happens, you usually have a few different options for repair, including:
Plug
Patch
Plug/patch combo
Plugging a tire is the simplest, most straightforward route. During this process, the technician does not need to remove the tire. Instead, they simply place a small plug inside the hole that hardens as you drive to create a permanent seal for the time being.
However, your tire may require a patch, depending on the size and shape of the puncture. In this case, the tire must be removed to glue the patch inside the tire, which takes more time to complete. Just like the plug, the patch hardens as you drive.
Often, the best option for tire repair is to use both a patch and a plug together. The tire must be removed to do this, but it results in the most secure repair.
How Long Do Tire Repairs Take?
If you go for a plug, you can expect it to take a few minutes to place. On the other hand, the patch, also known as a radial patch, will generally take between about 20 and 30 minutes. Experts estimate that proper tire repairs can hold for several years.
However, it is not recommended to re-patch a tire at any point because it can lead to unsafe driving conditions.
How Often Do I Need a Tire Rotation?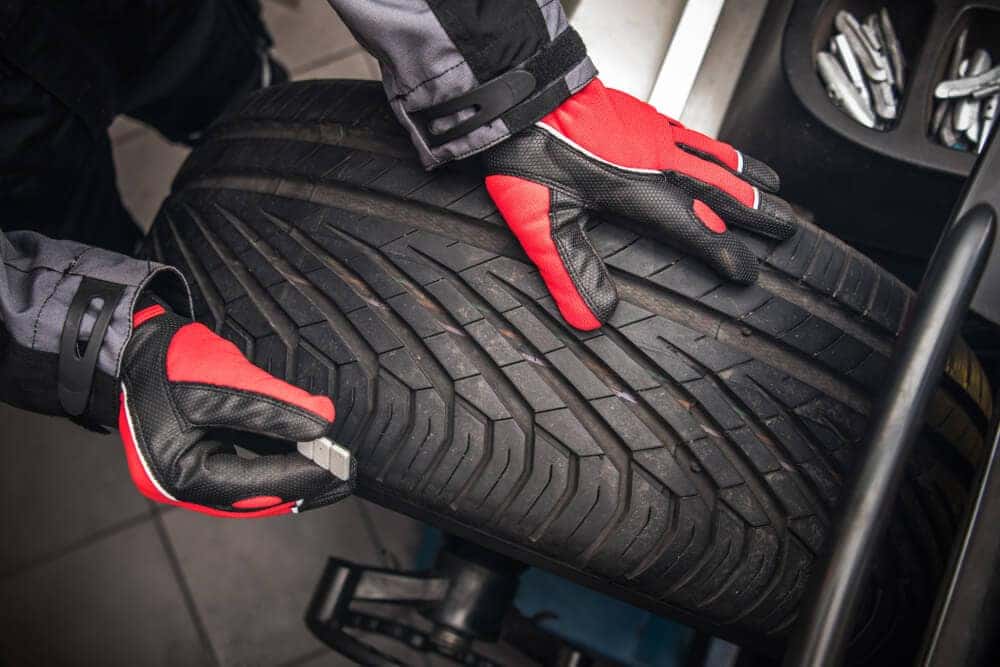 One of the most important ways you can care for and extend the life of your tires is by keeping up with tire rotations. Although recommended intervals vary from model to model, it is typically recommended to schedule a tire rotation about every 7,500 miles or every six months.
To be sure, check the maintenance schedule in your owner's manual. During a tire rotation, we'll move the tires to different locations. This ensures even wear, which in turn extends the life of each tire and maximizes traction, as well as efficiency.
Tire Repairs at Our Service Center
We can repair or replace your tires at our service center and help you stay current with routine tire rotations. If you need a new tire or four, you can use our convenient online tire finder to search by your specific vehicle or tire size.
Where Can I Get Tire Repairs near Sumner WA?
Whether you just ran over a nail or realized your car is due for a tire rotation, our team is ready to lend a helping hand. Along with that, if you're in the market for your next set of wheels, you can get even more for your money from our dealership.
Why is that? After all, all dealerships have to pay the same to manufacturers, so how can we get you a vehicle for any less money than anyone else? The answer is we can't: no one can. But our Sunset Exclusives, Warranty Protection for Life and Oil Changes for Life will help you get more long-term value out of your new ride than any other dealership.
To put it simply, Sunset Ford Gets You More… and People DO Like that! Contact us today!